Plumbing
Have a Plumbing Problem? Call in a Master Plumber from RainSoft of NE Iowa!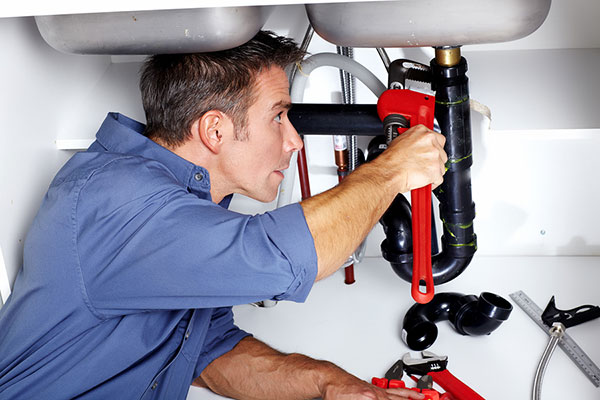 Nobody enjoys having to call a plumber. But on the bright side, if you live in Waterloo, IA or surrounding areas, it is at least reassuring to know that finding a highly skilled plumbing professional is as easy as contacting RainSoft of NE Iowa. Though we are known primarily for our wide selection of residential water treatment solutions – such as water softeners and drinking water purifiers – we also have a licensed plumber on our staff who is available 24/7 to address a wide variety of plumbing issues. Whether it's something as basic as a drippy faucet or as serious as your water heater not working, you can rely on our plumber to fix the problem and have you back up and running in no time. Leaky faucets, water heater installation, garbage disposal installation, pipe inspection, kitchen plumbing, bathroom plumbing – our plumber does it all.
In fact, our plumber is a master plumbing professional. The Iowa Plumbing & Mechanical Systems Board defines a "master" as any person who is licensed to work in the planning or superintending of the design, installation, or repair of plumbing systems. In order to obtain the master designation, a plumbing professional must be at least 18 years old; have no felony convictions relating to the plumbing profession; file a $240 application fee; and successfully pass the Iowa Plumbing & Mechanical Systems Board master licensing exam for plumbers.
Call Us for Plumbing Assistance!
No matter what plumbing issue you're experiencing, you can count on RainSoft of NE Iowa to take care of the problem. Don't wait to get your plumbing issue addressed. Call us today at (319) 233-2038 to learn more about our plumbing services, or reach us through our online contact form and let us know what you need!