Water Softener Equipment, Water Purifier Systems, Air Purifier Devices & More for Homes in Waterloo, Cedar Falls, Cedar Rapids, Marion & Nearby Areas in Northeast IA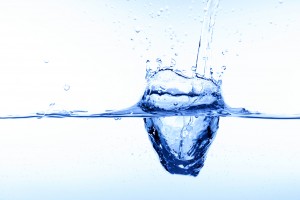 RainSoft of NE Iowa offers the very best home water treatment products and air purifier equipment to homeowners in Waterloo, Cedar Falls, Cedar Rapids, Marion, and throughout northeast Iowa. Founded in 1981 by Terry Bonik, who was later joined by current vice-president Rachel Faust, RainSoft of NE Iowa is an authorized RainSoft dealer capable of solving virtually any water- or air-quality problem you are having in your home. For example, if you have been dealing with the many problems associated with using hard water, such as dry, itchy skin, limescale buildup, and spotty dishes, our EC4 and EC5 water conditioning systems and AWS water softeners can deliver an abundant supply of luxurious soft water throughout the home, and are built to provide a lifetime of dependable performance.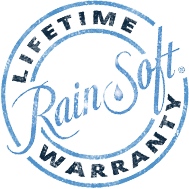 We also carry the Ultrefiner II, a state-of-the-art reverse osmosis drinking water purifier that produces up to 50 gallons of crisp, bottle-quality water per day right at your kitchen faucet. Like the EC4 and EC5 water conditioning systems, the Ultrefiner II water purification system is also backed by RainSoft's industry-leading Lifetime Warranty. At RainSoft of NE Iowa, we can also install a whole-house water filtration system in your home that is designed to remove specific contaminants from your water before it passes through your softener and drinking water system, giving you a comprehensive home water treatment solution.
We offer the Oxytech 150 iron reduction filter, which is designed to remove iron and sulfur. We also offer the QRS whole-house water filter, which is designed to remove chlorine and other undesirable substances. Our product selection also includes the AirMaster Ultra, a whole-house air purification system that reduces airborne contaminants, reduces household odors, and leaves the air fresh and clean. Additionally, we offer the Purlogix BV Series, a premium bottleless water cooler designed specifically for the office environment. The Purlogix BV Series dispenses hot and cold filtered water on demand – no bulky bottles required. CleanStart, our innovative laundry system solution, is now available in the Northeast Iowa area. Learn more about the product here.
Home Water Treatment Products, Air Purifier Systems & More for Families in Waterloo, Cedar Falls, Cedar Rapids, Marion, Iowa & Beyond
RainSoft of NE Iowa is a locally owned and operated RainSoft product dealer that is committed to providing superior service, and we stand behind everything we sell. Within two weeks after your equipment is first installed, we will return to your home, re-test your water, and do a point-by-point inspection to ensure that everything is working properly. Furthermore, in the event of an emergency situation in the future, a member of our team can come out to your home day or night to fix the problem. It is great service like this that has earned our company an A+ rating from the Better Business Bureau, numerous John Grayson Customer Satisfaction Awards from RainSoft, and accolades on Angie's List.
For more information, and to schedule a complimentary water test, contact RainSoft of NE Iowa today. We are an authorized RainSoft dealer serving Waterloo, Cedar Falls, Cedar Rapids, Marion, and many other communities in the northeast region of IA. In addition to residential water softener systems, drinking water purifier systems, and problem-solving water filters, we also offer commercial water conditioner systems, replacement parts, salt for water softeners, bottleless water coolers, soaps, and more. RainSoft is now offering plumbing services in Waterloo, IA, learn more here.