As the coldest months of the year settle in, plumbing issues at home become increasingly commonplace. It is important to know the proper steps and long-term solutions for a wide variety of plumbing problems in order to maintain a safe and comfortable home until the last snow of winter drops.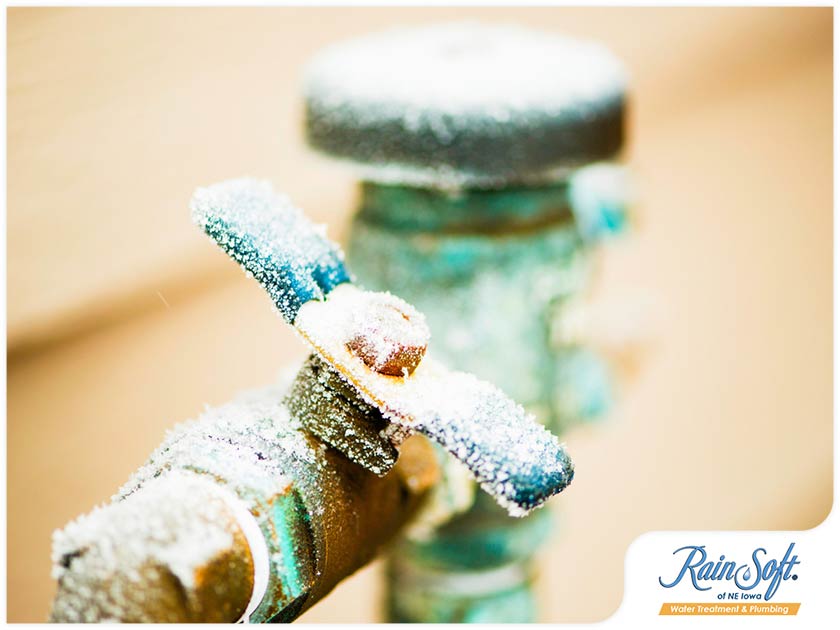 1. Frozen Outdoor Pipes
It is quite common for exterior pipes to freeze because of the below freezing temperatures during the cold weather months. It often occurs when high water pressure from the main combines with outdoor temperatures that hover around below freezing.
One way to prevent your pipes from freezing is to leave at least one of the taps in your home slightly open to let water flow freely in your pipes. To avoid hiking up your water bill too much, turn off your outside water supply using the shut-off valves.
2. Frozen Indoor Pipes
A frozen indoor pipe is prone to breaking or leaking and, therefore, can cause significant damage to your home. Make sure your garden hoses are disconnected from your outdoor taps before a freeze occurs. It is also recommended that you cover your exterior taps with insulated faucet jackets.
3. Water Heater Failure
If your home is not getting sufficient hot water, a faulty water heater is likely the main culprit. To make sure that your unit is at the right temperature, check its temperature gauge. If you have a gas water heater, make sure the pilot light is lit and undamaged.
Improve the quality of your life at home by preventing common plumbing issues during winter months. RainSoft of NE Iowa is one of the most reliable sources of plumbing services and water treatment processes, such as nitrate reduction and reverse osmosis. Call us at (319) 233-2038, or fill out our contact form to set up a consultation.