According to professionals, hard water isn't actually detrimental to your health. However, it can cause damage to your hair, skin, clothes and even your utensils when you clean them. As such, homeowners who live in areas that have hard water tend to install a water softener system to work around the problem. However, once you install the water softener, your job doesn't stop there. In fact, you also need to maintain the softener on a regular basis for better performance.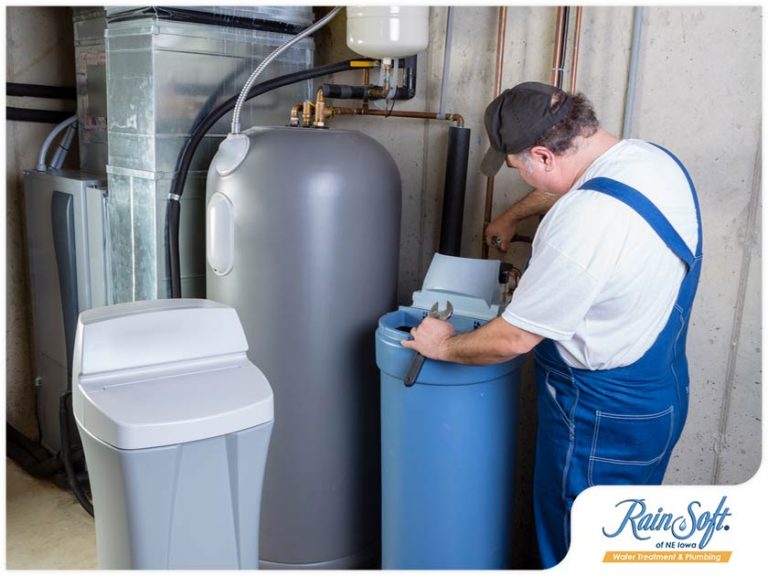 Here are the five different water softener maintenance tips that you need to follow.
1. Add a Pre-Filter
Whether you're using a city or well water feed to get your water supply, sediments and sludge could build up in the water even if you do have a water softener installed. These sediments could easily cause damage to your system and shorten its lifespan. As such, if you want to prevent this from occurring and protect the system's sanitation, experts recommend that you add a pre-filter to the unit
2. Clean the Brine Tank
Nowadays, you don't exactly have to clean the brine tanks of water softener units. However, as an extra precaution, it's still a good move to clean it every now and then. In fact, it's recommended that you clean the tank out every 6 to 12 months to prevent problems in the long run.
3. Use the Right Salt
As much as possible, avoid using any random salt for your home's water softener. This is because the kind of salt that goes with the machine will vary depending on the type of unit that you have. If you aren't certain what kind of salt goes with your machine, don't hesitate to turn to a water purifier and softener expert like RainSoft of NE Iowa for assistance.
4. Flush the Resin Bed
Resin beds are often recharged with salt. However, with the prolonged use of the water softener, these resin beds could eventually lose their efficiency, thanks to the presence of iron, heavy metals and other kinds of organic compounds. Therefore, if you want to maintain your softener's efficiency, don't forget to clean the resin beds every now and then.
5. Check For Salt Bridges
Salt bridges could eventually form on your brine tank as you use the water softener regularly, and, if left unattended, these salt beds could prevent resin beads from the softener from regenerating. As such, make it a point to free the brine tank of salt bridges regularly to ensure maximum efficiency. Be careful in cleaning, however, as improper cleaning can damage the softener's walls.
Need someone who can perform reverse osmosis on your water supply? Look no further than RainSoft of NE Iowa. Give us a call at (319) 233-2038, or fill out our contact form to schedule a FREE water test today!